Description
Edit
Hawktalon

Hawktalon is a very wise cat
Allegiances
Current Clan
LightningClan
Past Clan(s)
Loner
Life
Age
62 moons
Rank
Warrior
Names
Names
Loner: Hawk
Warrior: Hawktalon
Family
Mother
Unknown
Father
Unknown
Littermates
None
Mate
None
Kit(s)
None
Education
Mentor(s)
None
Apprentice(s)
None
Fanfics
Living
Unknown
Allegiances
Roleplayer
Thunder
Appearance
Edit
Hawktalon is a brown tabby tom
Hawktalon is extremely wise.
Sharing wisdom and fighting
Age, rank, and clan
Edit
62 moons (5.17 years); warrior; LightningClan
Hawktalon was once a loner, but when he met Thunderstar, he knew he was called to join his merry band of cats.
Coming Soon
Coming Soon
Relationships
Edit
Thunderstar - Living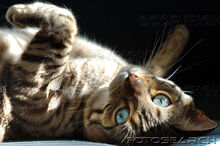 Ad blocker interference detected!
Wikia is a free-to-use site that makes money from advertising. We have a modified experience for viewers using ad blockers

Wikia is not accessible if you've made further modifications. Remove the custom ad blocker rule(s) and the page will load as expected.